What Our Clients are Saying
Vicky is the person who could bring to life your brand, adding what is necessary to build bridges between retail and communication strategy needs. In the hectic world of Fruit & Vegetables, where we have to adapt and readapt yourselves continuously to your customer,, Vicky has been able to quickly understand what was at stake and to set up a great business oriented strategy for Malta.
We engaged Market Matters to organize and coordinate the 4th Annual Kitchenaid Cake Master Competition in November 2018. Vicky took on the job with ease and had no difficulty in taking over the organization and implementation of this important key event. She showed a high expert level in organizing the event, and I have no difficulty in recommending her and Market Matters to any other company needing outsourced help in getting their event planned.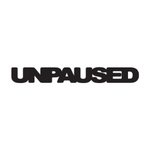 Vicky was hired as a freelance Marketing Professional with Unpaused Co Ltd to handle all marketing responsibilities in May 2016. Her work involved liaising with foreign principals in terms of media plan preparations and budgets, proposal and implementation of local campaigns, PR and Advertising. Her work also involved directing various photoshoots for Corporate Branding. Vicky was instrumental in building the strategy for Social Media as well as online and offline communication. She also planned and implemented several events which were done to promote the company's brands. I would not hesitate to recommend Vicky to any business reaching out for Marketing Services.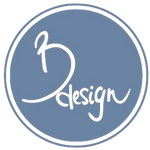 I approached Market Matters because I needed a new marketing strategy. Vicky was extremely helpful when it came to creating my new website and took a keen interest from onset to finish and the result proves it.
We at Cortex ltd are more than happy to recommend Vicky Zammit from Market Matters for her sterling work done on our web site and for setting up of our social media accounts. Vicky is precise, creative and able to work on her own initiative. Truly recommend her.
A short note to thank you for your services as Social Media executive on a freelance basis for the launch period of our Sunday Circle digital App. The launch period of any project is essential to its success, and you ensured that we reached our target audience and that the project kicked off with a bang.
Market Matters is a full service – fully integrated, marketing specialist hub, made up of professionals with years of practical marketing experience and trusted by several well-established brands.


We have show our recent Case Studies
Design and administration of a customer service programme for FMD Ltd which represents Hotpoint Ariston brand of domestic appliances in Malta and Gozo. The work involved on this project, include the communication via a survey or actual phone call where each and every customer, who is involved with the company at each stage of the buying process is communicated with to ensure the best possible level of service was given at every stage of the buying process. More info at https://hotpointmalta.com.
Market Matters was engaged by the local importers and distributors of Dutch Superfood Brand – Biotona to set up, create strategy, implement and create content for the brand. Market Matters was principally brought on board to set up the Facebook and Instagram Profiles, generate content, manage social media advertising and liaise with the end user. This was being done at the same time that the local distributor was setting up a distribution network where the range of products can be sold which is principally in health shops.
Market Matters was engaged by the Maltese Importer and Distributor of Perspi – Guard, a personal care product, to manage their social media platforms, mainly Facebook and Instagram.

Market Matters was commissioned to create a strategy for effective brand awareness, reach and engagement, curate content, manage posting schedules and also Facebook and Instagram Advertising.