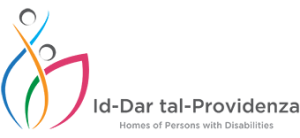 Marketing and PR for the Festa Tal-Generosita – 1st January, 2018
Market Matters was engaged by the administration of Dar Tal-Providenza to assist in the Marketing and PR in view of the upcoming Festa-Tal- Generosita' which took place on 1st January 2018. Market Matters was engaged to assist in the event and fill in a gap for the official PRO who was unable to work on the project at the time.
Work carried out by Marketing Matters included:
Media Relations and PR
Social Media Management
Id-Dar Tal-Providenza offering individualized residential services to persons with Disabilities in a family-like environment which enhances and maximizes their abilities with a view to ensuring their full participation in society.
Want to know more? Then fill this form to find out more about our services!